It is that time of the year when it it time to break out your leather.  Did you know when it comes to leather, not only are there some fabulous styles for plus sizes, but the styles cover more than just jackets? A few of the pieces I have come across not only are following the current trends of color blocking, but are putting leather touches in areas I would not have considered.  And the best part they are available for larger sizes!
If you are looking to add some leather to your wardrobe, check out the pieces below. My absolute favorites are the leather color block combinations. I did not think it was possible to make a pencil skirt any more sexy than it already is.  See for your self.
Baby Phat Women Colorblocked Pencil Skirt with Leather Trim
Not Your Daughters Jeans Plus Size Leather Sheri Skinny in Terra Tan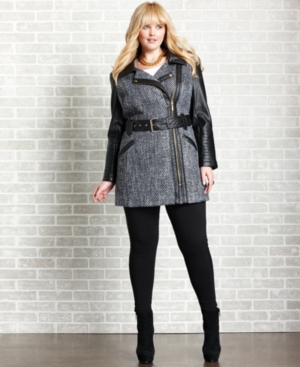 Baby Phat Plus Size Coat, Faux Leather Tweed Trench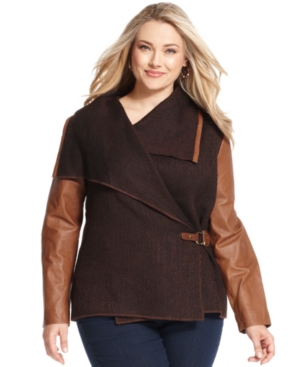 Jones New York Signature Plus Size Jacket, Mixed-Media Leather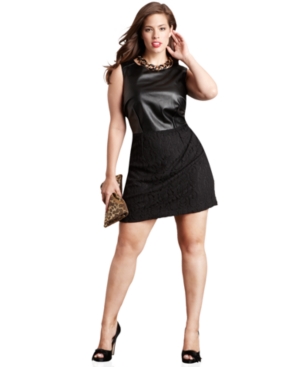 DKNYC Plus Size Dress, Sleeveless Faux Leather Lace
There is definitely something sexy about a girl with an attitude and a pair of leather pants.
Eliza Dushku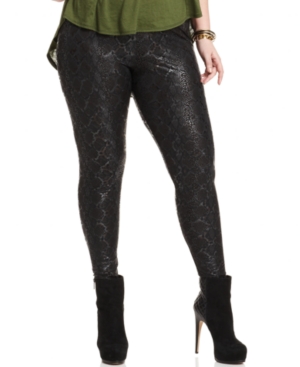 Jessica Simpson Plus Size Leggings, Sagan Faux Leather Snakeskin-Print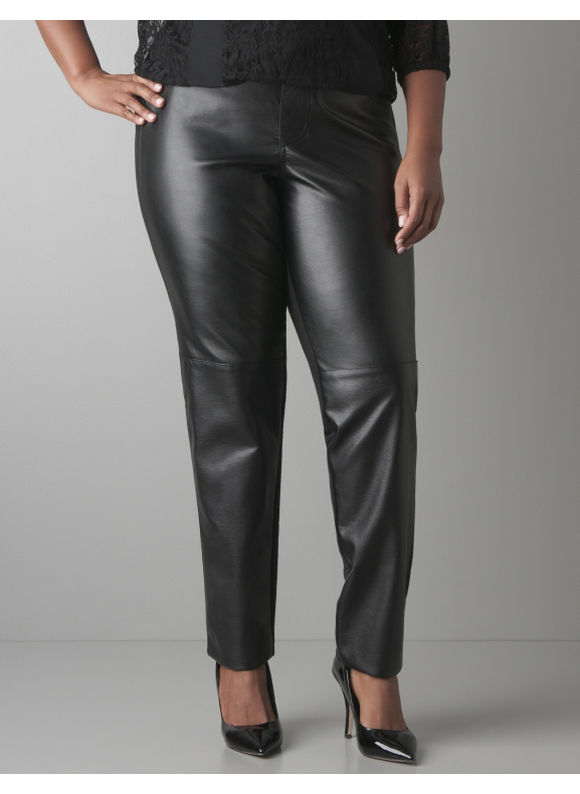 Lane Bryant Faux leather front legging – Women's Plus Size/Black
ASOS CURVE Exclusive Leather Panelled Pants
Baby Phat Women Crop Jeans W/ Leather Piping
Most of the offerings above are not 100% leather.  Unless you are just that particular about what the material is made from it should be no problem as far as the look or feel by not having 100% leather.  For my curvy sisters out there who want to be with the trend be sure as always to know your measurements before you order.
If leather is out of your normal comfort zone, be sure to order a sexy dress or skirt so that you can show the your sassy side while being trendy at the same time.